I'm delighted this week to be posting a recent interview I conducted with Cherish Alexander. As I'm sure many of you you know, Cherish was Doug's co-host on "World of Magic '82," along with Ann Jillian, Kaitlyn Jenner, and Billy Crystal. She was more than happy to remember her time on the special, and working with Doug. 
"World of Magic "82" ultimately ended up being Doug's last special under that title. While he did have one more called "Magic on Broadway" after this one, this was the end of the road for the continuous string of "World of Magic" specials stretching back to 1975. To call it a trippy is an understatement. How many times have you seen a magic house, the LA Rams Cheerleaders, and Orson Welles appear in one night of TV? So, without further ado, I'll hand it over to Cherish.
Cherish, can you tell me a bit about your background? Where you grew up, your family, etc?
I was born in Dallas TX, yet moved with my mom to California when I was 7 years old. We started off in Orange County, and ended up in Hollywood when I was 9 years old. I always like to say I'm an LA girl with strong southern roots!
How did you initially get into acting as a child?
I never really considered myself an actress. I considered myself more of an artist/performer, and a child model. Yet growing up in the last remnants of old Hollywood at such a young age, you were raised to do it all.
Around this same age, I was part of a young kids performing Cabaret for many years where I connected with a young magician named Gary Sutherland whose dad also had a magic shop. I performed with him for many years, including many times at the Magic Castle, and we were featured in PM Magazine with Sally Struthers. I'm still in touch with a few other magician friends I grew up with who are currently lead performers at the Magic Castle.
Can you tell me how you got the "World of Magic" special with Doug?
My agent/manager at the time was contacted to request me for an audition for the show because of recently winning Worlds "Our Little Miss, 1982" (Little Miss World). Or possibly Doug heard about me from my performances at the Magic Castle.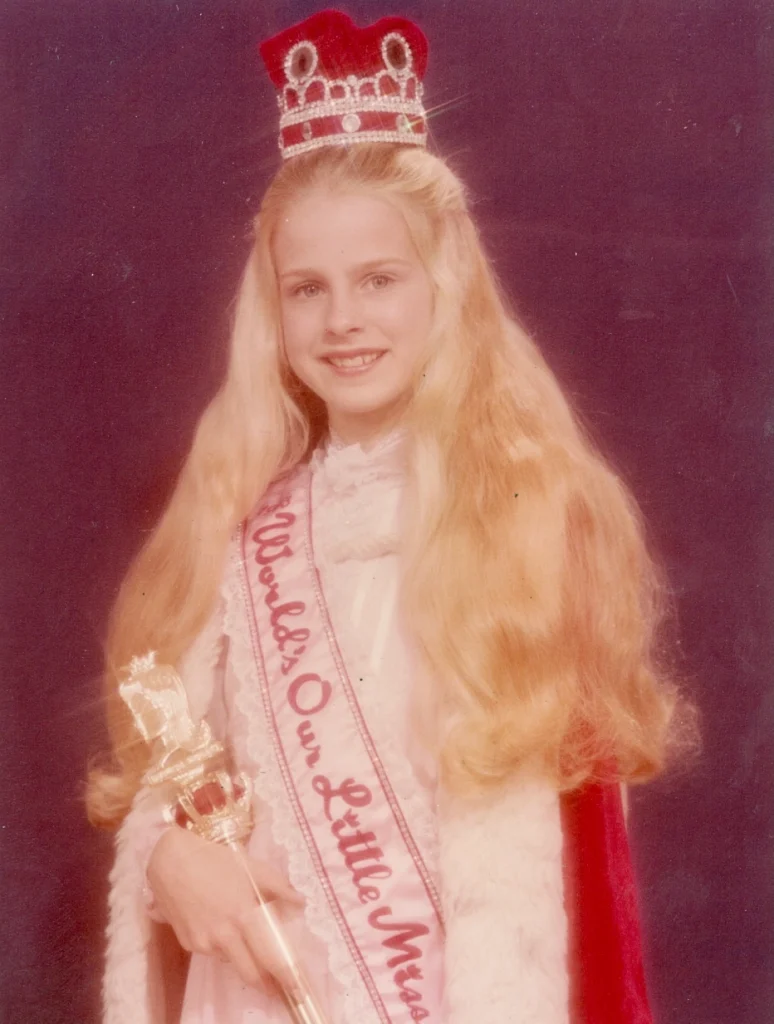 What was the process of getting that job like?
I remember being on hold for the job, yet figured they went with someone else because we never heard from them. Then last minute on a Friday night, Doug's production team called and asked if I was still available,  and if so, I was to be in wardrobe first thing Monday morning at NBC at the crack of dawn.
For more on Cherish's first meeting with Doug, be sure to return for Part. 2 tomorrow. 
For more information on Cherish, please visit her website: HERE
www.DougHenningProject.com