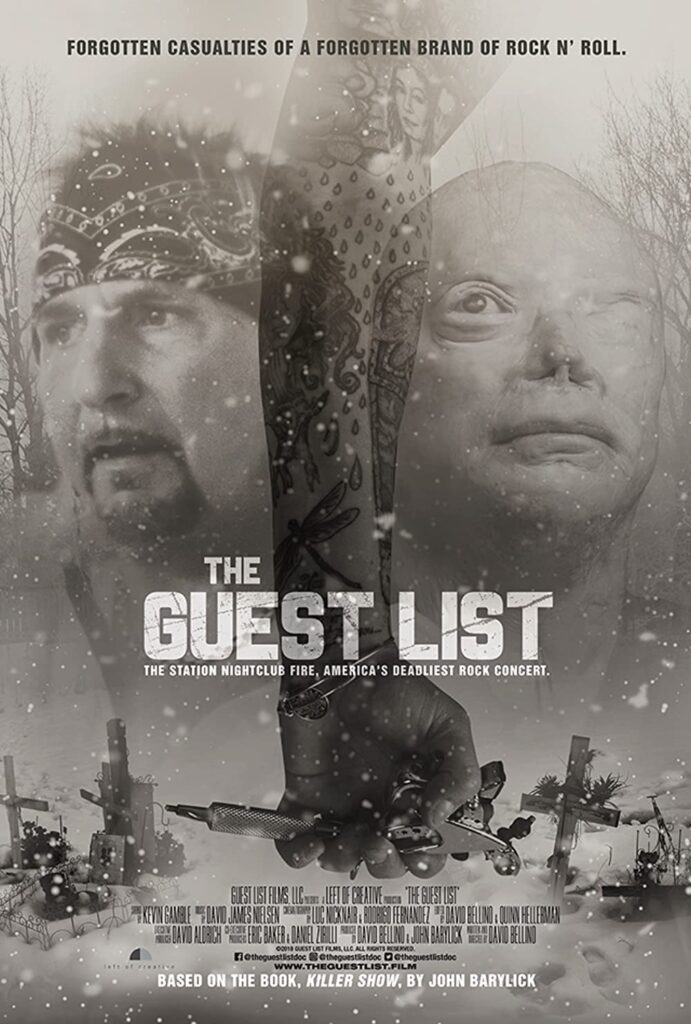 "WAY I AM" featured on REELZ new documentary about the Great White club fire. Premieres February 20th.
Featuring song written by Cherish Alexander / Performed by Bella Bazarria
America's Deadliest Rock Concert: The Guest List premieres on the 19th anniversary of deadly event
REELZ has announced the network's original documentary America's Deadliest Rock Concert: The Guest List premieres Sunday, February 20th at 8 pm ET/ 5 pm PT presenting the deeply personal stories of lives forever altered by the tragic Station nightclub fire that left 100 people dead, more than 200 injured, and devastated the tight-knit community of West Warwick, Rhode Island. It is also a story of the triumph of the human spirit, as seen in a community's resilience and the recovery and rebirth of Joe Kinan, who was the last survivor pulled from the fire and the most severely burned.
On the night of February 20, 2003, more than 400 music fans packed into the small Station nightclub. Just seconds after 80s sensation Great White took the stage, pyrotechnics ignited a fire that raced up the walls and across the ceiling of the packed venue. In less than 90 seconds, most of those who hadn't already made their escape would be trapped inside. They would be burned alive, identified days later only by dental records or tattoos. The Station fire was a perfect storm of human error that became one of the worst nightclub tragedies in US history. It remains America's deadliest rock concert.